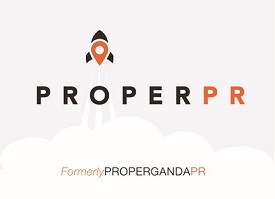 ProperPR
Focused on the property sector, ProperPR is a boutique PR consultancy founded by James Lockett and Russell Quirk. They boast a combined 30 years' experience in the sector and have multiple contacts within the industry itself and, importantly, close relationships with numerous property journalists.

LandlordZONE
LandlordZONE® is the UK's leading free access website for landlords and agents involved in letting property – novice and experienced alike. Since 1999 the site has been helping landlords and agents to manage their investment properties. It also services the on-line community with Forum, Articles, Legals & Social Media links.
FDI AFRICA
The focus of fdiAFRICA is simple and clearly defined: To promote the continent of Africa as the best place for foreign direct investment – offering huge returns for investors. Virtually all the countries in Africa are naturally endowed with mineral resources and human capital necessary for commercial activities.
As a means of showcasing property investment opportunities in Africa to the rest of the world, fdiAFRICA are proud to partner with Property Investor Media – organisers of the UK's longest running event for international property investment.

Property NC
PropertyNC is the ONLY company authorised to represent this show in North Cyprus. Their magazine is the leading print title for the TRNC while our website offers an extensive search engine for North Cyprus real estate. For details of how we can help assist you in bringing your proposition to London please get in touch.